Office Cleaning & Janitorial Services
Fresh Start BSC, Inc. provides innovative office cleaning services that address both environmental and health concerns.
Now more than ever you need a company that is certified to keep your building safe and your staff healthy!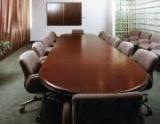 Let us provide you with great service from trained professional cleaners using quality equipment, products and processes that protect your work environment and the air you breathe.
We have been the answer to many customers who have had bad experiences with other commercial cleaning or janitorial services.

There's more to janitorial services than a mop hitting the floor. Viruses, environmental concerns and new technologies have taken commercial cleaning service to a new level. Fresh Start BSC, Inc. combines today's technology with more than 27 years of experience. We customize the commercial cleaning service to meet your needs.
Attracting and keeping clients is the core of your business. Helping you do so with a healthy, clean and comfortable environment is ours.