A HEALTHY Building is a Happy Successful Building.

Fresh Start BSC is a Certified Building Service Contractor through Building Service Contractors Association International in Palm Beach County. We are proud to adhere to their code of ethics for quality and performance.
Professional Cleaning requires Professional People. We provide reliable, competent and hassle free services to a wide variety of work environments.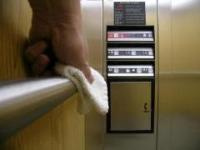 Let Fresh Start BSC provide you with a free estimate to design a maintenance program that fits your budget and requirements, keeping your facility healthy, operational, and attractive as well as maintaining its value.
CALL US TODAY!